New Member Information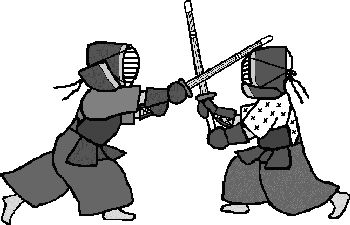 Thank you for your interest in Norwalk Kendo Dojo!
This page provides information to enroll at our dojo. We require you to first watch a complete practice from start to finish, understand what to expect, and submit all sign up fees and forms, as described in the sections below.
More questions? Please contact norwalkkendo@gmail.com.
Visiting the dojo
We require you, the person signing up, to watch at least one class session from start to finish before enrolling. If you are under 18 years old, your parent or guardian must also attend.
You may visit the dojo any time, but please email us at least a few days in advance so we know to expect you, and to let us inform you if anything special is going on. You can also check out the dojo NEWS page any time to see what's happening at the dojo; the page is updated several times a week.
When to join
We normally start new beginners on the first Friday of odd-numbered months (Jan, Mar, May, Jul, Sep, Nov). In general this schedule is strictly enforced, so if you miss the session start, you will need to wait two months for the next cycle. However, depending on our class load, there may be some flexibility in starting dates. We can discuss this when you visit the dojo.
What to expect
New members are expected to attend at least 90% of all practice days. Expect to stay for the complete practice session (Mon 7-8:30pm, Fri 7:30-9pm). Attendance is very important in learning kendo, especially for beginners. Beginners are also expected to arrive 10 minutes early to help with cleaning and setting up the dojo.
Kendo is not cheap. The uniform can cost into the hundreds of dollars, while the armor can range from hundreds to thousands. However, you will start off wearing regular work out clothes, for example tshirt and sweatpants.
Although classes are mainly taught in English, many commands and terms are in Japanese. Speaking Japanese is not required, but it is expected that you learn the commands and terms quickly.
Our dojo is a suborganization of the Southeast Japanese School and Community Center (SEJSCC), which allows our fees to stay low. Often the Center holds events which require support by its organizations. As a member of Norwalk Kendo Dojo, you, as well as parents of minor children, are required to help during these functions.
Kendo takes a LOT of time and discipline. Be sure you are willing to dedicate EVERY Monday and Friday for practice. Attendance is one of the most important factors in your rate of advancement in kendo; see the promotion page for more information.
Norwalk Kendo Dojo reserves the right to terminate any membership if the Dojo feels the member or their family is not fulfilling any expectations.
Fees
The fees that will be collected when enrolling at Norwalk Kendo Dojo include the following:
membership in the All United States Kendo Federation (AUSKF) and Southern California Kendo Federation (SCKF)

fees are by age: $39 for 17 and under, $66 for 18 and over
membership lasts through next March 31st
(note: there is no prorating of fees in either federation)
thereafter, yearly federation membership will be collected at the beginning of March to cover membership from the following April 1st through March 31st

monthly dojo fees

this includes membership fees to belong to SEJSCC
there is a "family plan" for members living in the same household (fees for up to 3 people are listed below; for larger families please ask a dojo officer)

security deposit

$100 per family
this may be used to temporarily cover uncollected charges, but members are required to repay the charges as soon as possible
if membership needs to be terminated, the security deposit, minus uncollected charges, will be refunded

summary of fees:

Annual fees (per person)


17 & under
$39

18 & over
$66

Monthly dojo fees


1 person
$26.50

2 people
$35.00

3 people
$42.00

Security deposit


per family
$100
Forms
The following forms need to be filled out when enrolling:
Frequently asked questions
Q: What will I learn and how should I dress?
A: See the promotion page for information.
Q: What are some common Japanese terms used during practice?
A: see this sheet; also see the page on kendo terms
Q: What is the minimum age to start kendo?
A: We do not have a set minimum age to start kendo. It may be challenging for a child under 6 or 7 to learn kendo. However, younger may be ok if family/friends are already involved in kendo, or if several family/friends are starting together at the same time. It also depends on the child; a good indicator would be how close they are to being able to tie their own shoes.
Q: What if I'm interested in learning iaido (sword forms)?
A: You're in luck! Norwalk Dojo is one of a handful of dojo in Southern California that also practices iaido; please see our iaido webpage. If you wish to learn both, we suggest you start with kendo first. The fees are the same whether you do kendo, iaido, or both.
More questions? Please contact norwalkkendo@gmail.com.